News
New CJ Owiny-Dollo sworn in- Video
Justice Alphonse Owiny Dollo has been sworn in as Uganda's 13th Chief Justice since independence. The new chief justice will be deputized by Justice Richard Butera who was also sworn in at the same event in Entebbe on Tuesday.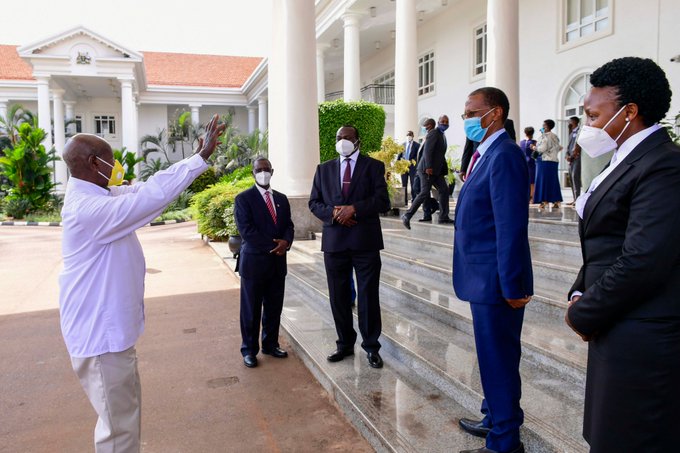 President Yoweri Museveni congratulated them both. "I congratulate His Lordship Alphonse Owinyi- Dollo. We have worked together for a long time. Justice Butera was also at Dar-es-Salaam University when we were there in our own military endeavours. I congratulate him too."
The President advised that there should be prioritization in payment of judges, explaining that when they came from the Bush, he was earning Shs150,000 but allowed payment of Shs3.2 million to judges.
"Our philosophy was that even if we had little food, the one on duty would be the one to eat so that they manage to do their part. We remunerated the judges well so that they could serve justice to Ugandans" he said.