Entertainment
Congolese Musician Awilo Longomba To Perform With Afrigo Band Without His Band
There is a lot of excitement among Uganda's oldies ahead of Afrigo Band's Legends of Sound concert that is slated for Saturday, August 5th at Kampala Sheraton Hotel Gardens.
The highly anticipated Legends of Sound Concert will feature the iconic Afrigo Band and the legendary Congolese musician Awilo Longomba.
The Legends of Sound Concert holds a momentous significance as it commemorates the remarkable 48-year journey of the Afrigo Band, a true driving force in Uganda's music industry.
With their enduring connection to Ugandans and their pivotal role in shaping the nation's musical landscape, this concert promises to be an extraordinary affair.
Addressing the media on Thursday evening, Afrigo Band, represented by lead singer Moses Matovu and Executive Director James Wasula, expressed their heartfelt gratitude to their fans and urged them to be part of this incredible milestone.
Matovu shared, "The journey to reach this 48-year milestone has not been easy, and therefore, I appeal to all our fans and music lovers to turn up in big numbers as we celebrate this incredible milestone."
Wasula added, "We thank everybody, mostly our fans, for keeping us alive all these years. Over time, we have nurtured numerous artists, including the likes of Jose Chameleon and Juliana, among others."
He proudly highlighted how their influence has transformed the Ugandan music scene, shifting it from being dominated by foreigners to becoming locally captivating for the people of Uganda. The Legends of Sound Concert promises an unforgettable fusion of musical genres, blending Afro beats, Rumba, Jazz, Lingala, and other classics.
Awilo Longomba, visibly excited about the event, expressed his gratitude, stating, "It's a great opportunity for me to be a part of this concert. To remain relevant in the music scene for all these years is not an easy feat. Thanks to Aly for promoting my songs here."
Aly Allibhai, the mastermind behind Talent Africa Group and event's head organiser, also shared his enthusiasm, assuring attendees of a never-before-seen concert production. With the powerful combination of Afrigo Band and Awilo, he promised nothing less than a super incredible show.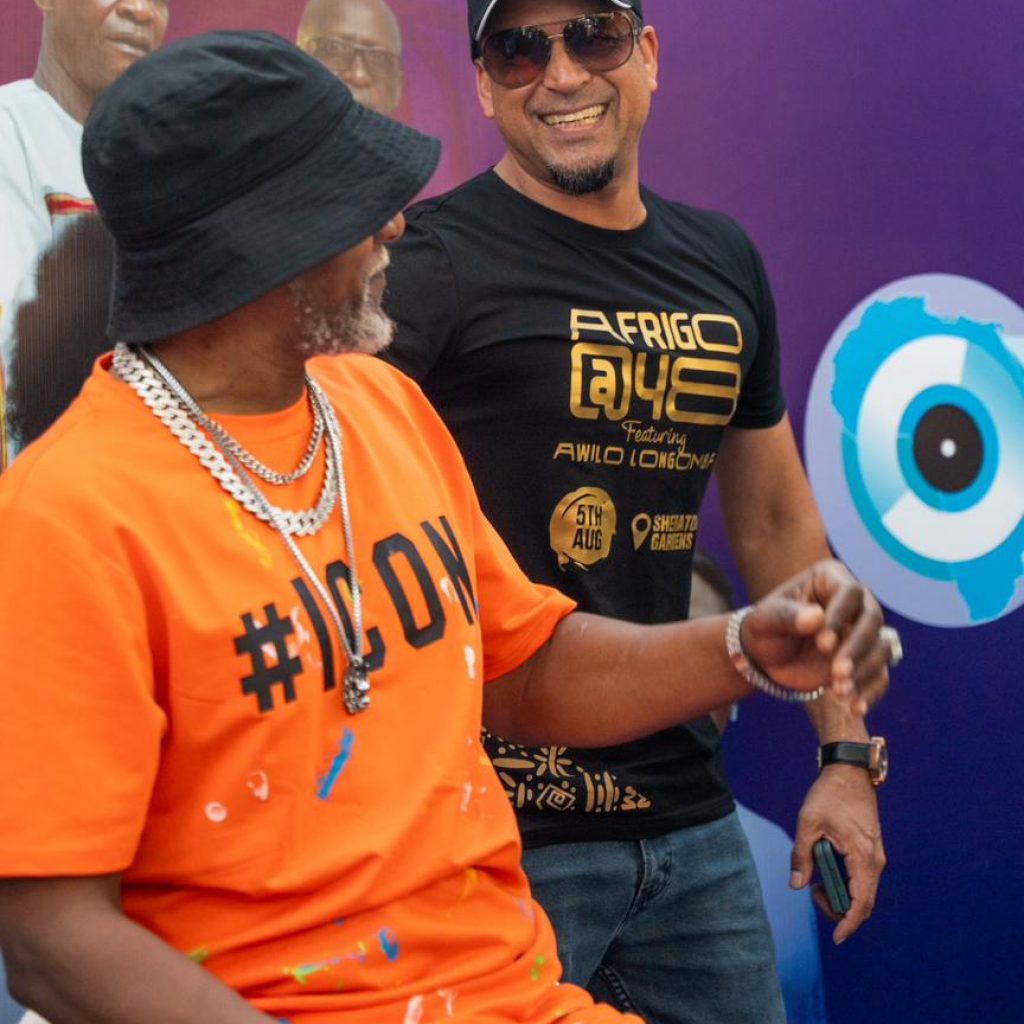 Beyond music and culture, the Legends of Sound Concert will also serve as a platform for supporting environmental conservation, thanks to Stanbic Bank's involvement. Diana Ondoga, the Manager of Corporate Social Investment at Stanbic Bank, expressed their pride in sponsoring the event, emphasizing their commitment to uplifting the well-being of communities.
Stanbic Bank will also showcase its commitment to secure digital payments during the concert through the Flexipay platform, ensuring clients' money is safe while providing discounts and expenditure tracking for customers.
Moreover, the concert aligns with one of Stanbic Bank's core sustainability projects, the "Running out of Trees (ROOTS) Tree Planting Campaign."
This initiative, in collaboration with Uganda Breweries Limited, Total energies, and the Ministry of Water and Environment, aims to raise awareness about tree planting and environmental conservation in Uganda.
"The legacy Awilo and Afrigo are building goes beyond music; they are building a legacy to save the world," emphasized the Manager.
"We congratulate them on this noble endeavor and call upon the public to be part of this legacy by making tree planting a regular part of everyday life."
Jean-Philippe Bittencourt, General Manager of Sheraton Hotel, expressed their pride in hosting such an incredible concert featuring legends.
He extended his gratitude to Talent Africa and offered special rates for the weekend, encouraging attendees to book a room at an affordable cost to avoid driving after the show.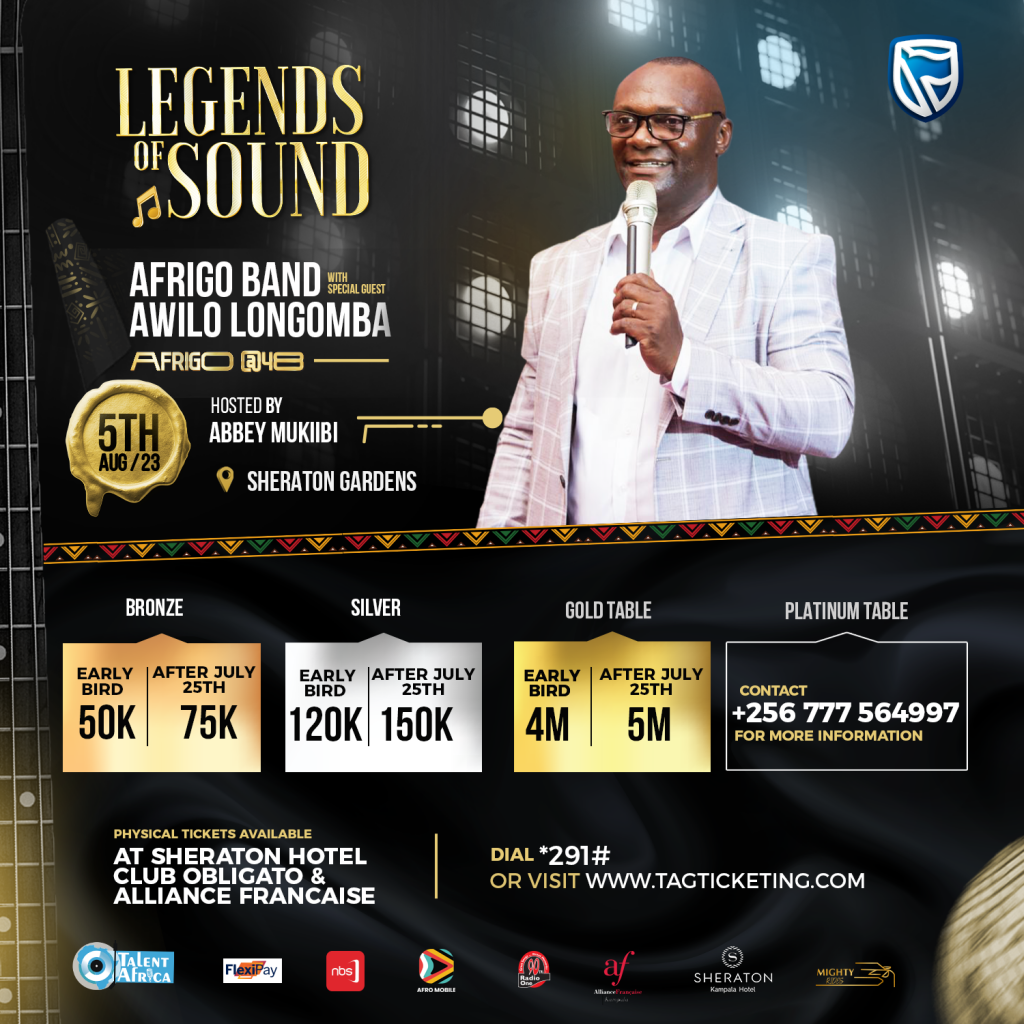 The star-studded event will include performances by renowned Ugandan artists such as Ragga Dee, Mesach Semakula, DJ Alberto, and will be hosted by the veteran media personality Abbey Mukiibi